As I hope you all know, Bungie left Microsoft and the Halo series a while back and has since been working in complete silence on a brand new game. However this week the press embargo has been lifted and along with it we have heard some news on their new title that confirms and surpasses our earlier speculations of some formerly alleged leaked, now confirmed, images coinciding with this still mysterious new game.
The game goes by the name Destiny and has been termed by Bungie as a "shared world first person shooter". Yes it is another sci-fi first person shooter, however the other half of this equation is what makes this such an interesting prospect. No you will not be jumping back into the fight as Master Chief, or any other recognizable characters from their previous games. This term "shared world first person shooter" is interesting because of the "shared world" portion.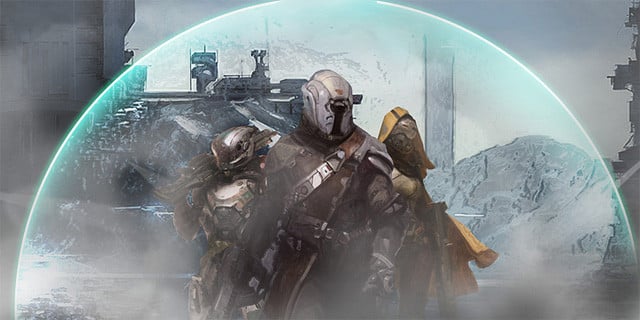 It has been stated that this is not going to be an mmorpg like World of Warcraft or Guild Wars 2. However it will be a massively open world game in which you can share the experience with at least a small group of friends. Even more interesting is that it has also been described as less of just a game, but more as an experience that at this point in development is planned to take place over 10 years. An actual decade of ever changing experiences within a Bungie developed open world game that can be shared with your closest friends or even allows you to meet completely new people in your travels.
Whatever this game turns out to be in the end is still yet to be set in stone without any firm release date and no gameplay footage released at this time. However Bungie does have a pedigree of quality on their records and has yet to pull a Molyneux. As so to say they have never promised one thing and then left us high and dry after the hype train left the station and ran out of steam halfway to its destination.